News & Events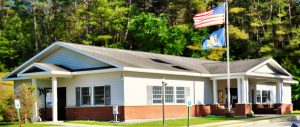 Next Town Board Meeting:
Thursday, 12/21/2023 at 4:30 PM
Town Highway Garage Gets New Automated Wood Heat System
We recently installed a new wood pellet boiler to heat the town garage...the benefits for our town are great. The Northern Forest Center helped us with this project...learn more about it in their annual report.
Northern Forest Center Annual Report
Job Openings and Vacancies
Read more→
Tentative and Final Assessment Rolls→
Frontier Town Ribbon Cutting
On a nice fall day in October local government folks and state officials gathered to 'cut the ribbon' on the first phase of the new Frontier Town Complex which features a campground, equestrian and day use area. This facility is part of the Exit 29 Gateway Project which broke ground in April of 2018. There are additional phases yet to come, including additional camping and equestrian opportunities and commercial ventures like the all new Paradox Brewery. It is the hope of town leaders that this new resource will become the foundation for new economic development and jobs for North Hudson and surrounding communities.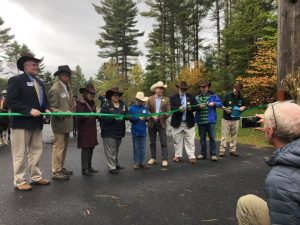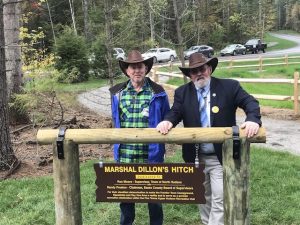 Supervisor's Message
Stephanie DeZalia
North Hudson Town Supervisor
TOWN SERVICES
The Town of North Hudson offers a variety of services to benefit both our residents and visitors.
Please contact our Town Hall at 518-532-9811 for additional information.
Governor Andrew M. Cuomo announced the Master Plan to establish a Gateway to the Adirondacks at Exit 29 of the Northway, in the town of North Hudson.

"The Gateway to the Adirondacks will be a world-class tourism hub at a strategic location to attract new visitors to the Adirondack Park and drive economic growth in the North Country," Governor Cuomo said. Read more →
Groundbreaking at Frontier Town
The Town of North Hudson, NY supports its local businesses and the vitality they bring to our community.
CONTACT US
We welcome your inquiries about the Town of North Hudson. Please refer to the contact list below
or use the handy e-mail form to send us a message. We will respond promptly.